Frame of Mind Benefit to Feature Performances, Art, More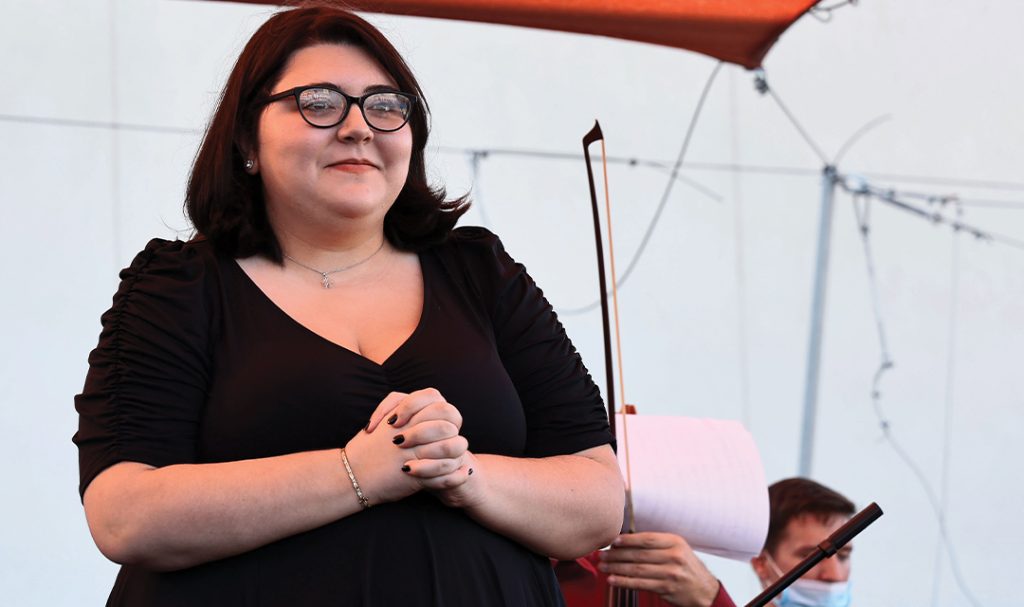 May 10, 2022 – Local nonprofit JVS + Kadima is hosting its third annual Frame of Mind Benefit and Arts Showcase on May 15. Guests will enjoy singing, music, dance, acting, and art while supporting Creative Expressions, the organization's artistic enrichment program for adults with mental health challenges and intellectual or developmental disabilities.
The event, which takes place from 5 p.m. to 8 p.m. at the Museum of Contemporary Art Detroit, will showcase the talents of some of the Creative Expressions program participants alongside professionals from the Detroit Symphony Orchestra, Detroit Opera, and Matrix Theatre. The Professional musicians, singers, and actors collaborated with more than 20 JVS + Kadima members to create a musical theater production for the evening.
Additionally, College for Creative Studies artists worked with members to create visual art — including 10 5-foot-tall paintings — that will be displayed during the event.
"We are incredibly lucky to have the support of partners from some of the foremost creative institutions in Detroit," says Paul Blatt, CEO and president of JVS + Kadima, in a press release. "They willingly devote time and resources to the clients we serve, allowing them to explore and develop their own artistic expression which we are now so happy to share during the Frame of Mind event."
Tickets are $100 and can be purchased online. Sponsorship opportunities are also available, and donations are accepted as well.
For more information, visit kadimacenter.org.
Click here to view the original article.