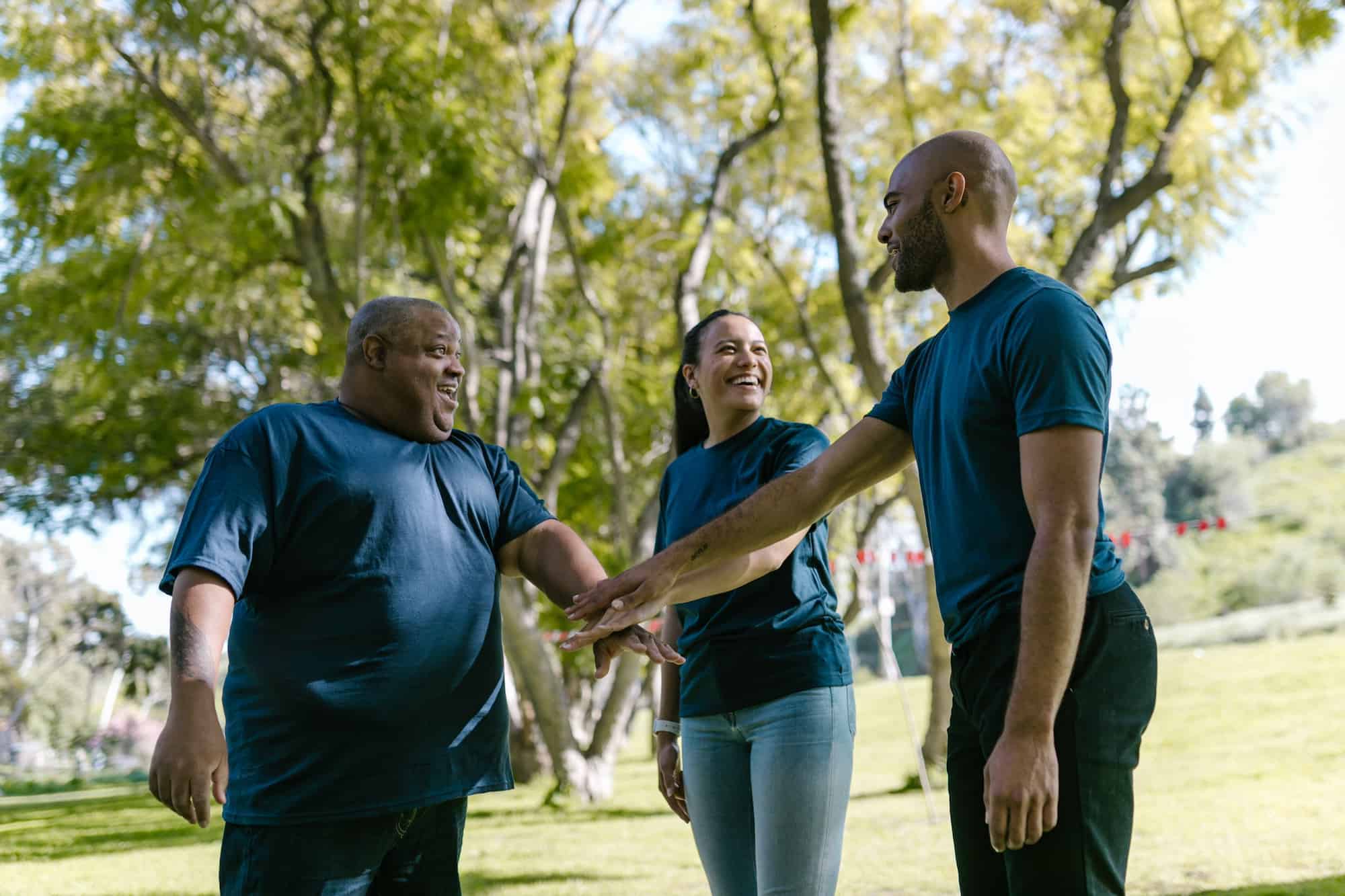 Community
Integration
Gesher helps people across metro Detroit get involved in their community through a wide range of enrichment programs and activities.
At Gesher, we believe that a happy and healthy community is the result of happy and healthy individuals. That's why we provide a wide range of community-based activities for individuals of all backgrounds and abilities. From cultural programs, to volunteering, to arts and music, to social inclusion, Gesher has something for everyone.
Get started today by learning about our programs below, or exploring upcoming community events
Community Engagement
Choices Program
Gesher's Choices Program provides enriching activities for people with intellectual or developmental disabilities to help them stay active and involved in the community. Choices utilizes an individualized, person-centered planning model to best meet the interests and needs of each person. Choices participants determine their own activities, which can occur in a wide variety of community settings, in the facility, and even as part of daily virtual programs for individuals at home who desire vibrant social engagement.
Within Choices, the Caring Companions service provides a safe and secure environment for adults with disabilities and dementia, allowing them to engage in stimulating activities while maintaining their dignity and the highest level of functioning.
For more information, contact Susan Silva at [email protected] or
(248) 233-4331.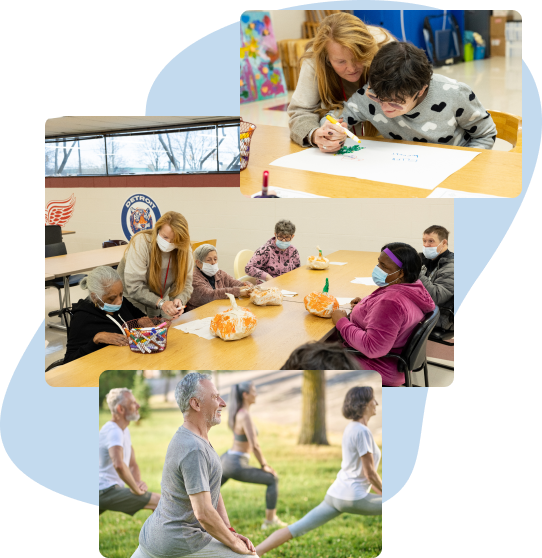 Arts, Music, and More
Creative Expressions Program
The Creative Expressions Program provides education, enrichment, cultural experiences, and professional arts opportunities for Gesher participants. This program collaborates with community partners to offer a wide variety of art-based classes and activities that include visual and performing arts, photography, sculpting, writing, poetry, etc. Participants often uncover new talents and create their own journey based on their individual interests. Creative Expressions also assists to further hone participant skills, show their work in galleries, performances, etc., and develop as entrepreneurs, if desired.
Activities may include lessons or individual/group activities at the Lois and Milton Y. Zussman Activity Center, the Gesher Diem Building, the Gesher Frank Building, at our community partner locations, art galleries and fairs, community expos, and at other organizations or public settings. Creative Expressions is currently offered to Activity Center & Clubhouse members, Choices Program participants, Brown Center participants, and Vocational Skill Builders.
Click here to learn more about our artists!
For more information, contact Craig Nowak at [email protected] or
(248) 663-4345.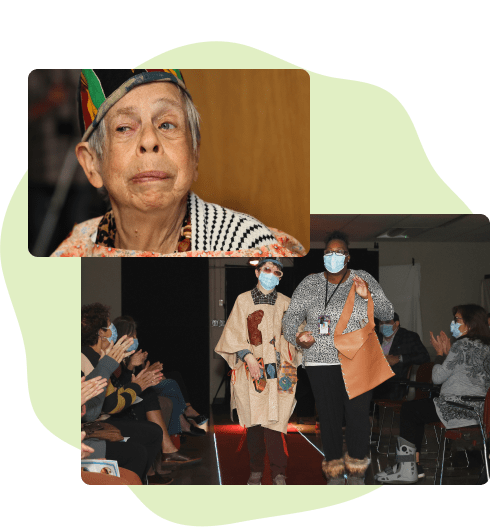 Community Support Services
Supports Coordination
The LIFE program in Oakland County & the Bridges program in Wayne County help individuals with disabilities pursue their interests, live more independently, and make important decisions. The program links participants with services including medical, social, vocational, educational, and community support services as well as assistance in obtaining legal representation, transportation, and respite care.
For more information, contact Nancy Goldberg at [email protected] or
(248) 233-4244.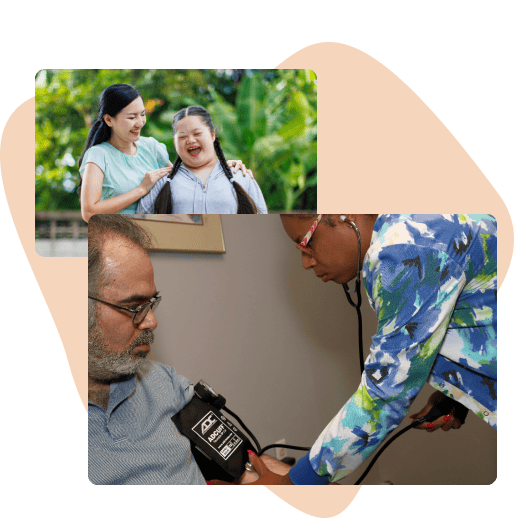 Support for Individuals Living With Dementia and Their Family Care Partners
Dorothy and Peter Brown Jewish Community Adult Day Program
The Dorothy & Peter Brown Jewish Community Adult Day Program is dedicated to supporting people living with dementia and their family care partners. The day program is focused on providing dignity and respect through engaging programming and socialization, provided in a safe and secure environment.
Participants benefit from individualized attention, socialization and recreation, therapeutic activities, creative expressions in music and art, health monitoring, nutritious Kosher meals and snacks, and spiritual and cultural support.
Families enjoy flexibile program hours, transportation services, a break from 24-hour care, and social work support services such as support groups and educational workshops.
The Adult Day Program is nonsectarian.
For more information contact our Social Worker at [email protected] or (248) 233-4392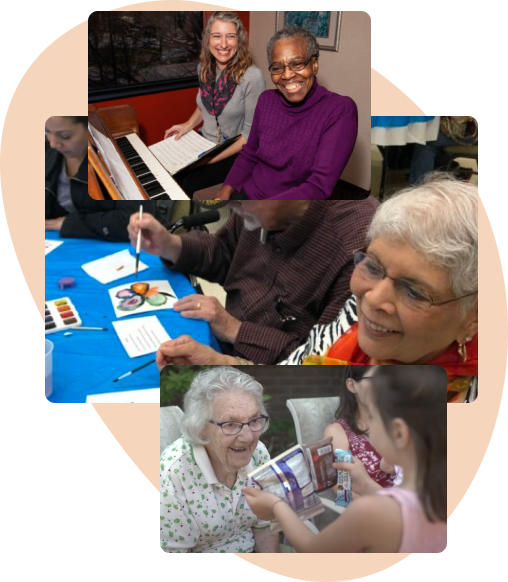 Financial Capability and Education
Facing a financial crisis? Looking to purchase a home? Need help with a budget? We can help! Our HUD certified housing counselors work with individuals to develop a stronger understanding of basic financial concepts through the use of resources, trainings, workshops, and one-on-one meetings in order for them to achieve financial wellness. Our free services focus on:
Credit education, including how to establish and manage credit
Help for homeowners
Budgeting and spending
Debt management
Savings
How to avoid identity theft
For more information, contact [email protected] or
(248) 233-4299.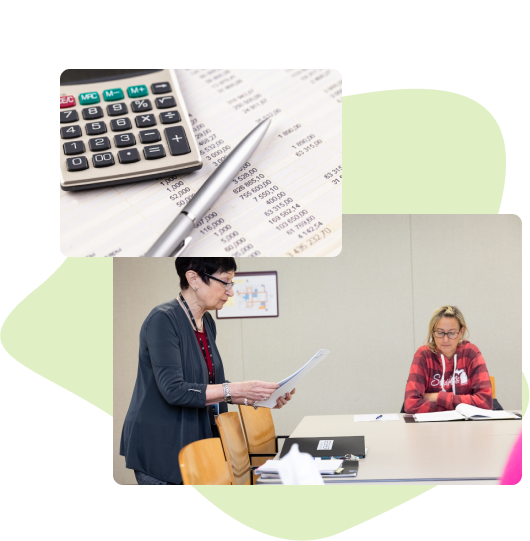 Homebuyer Education
Homebuyer Education is an approved Michigan State Housing Development Authority (MSHDA) course that helps potential homeowners learn everything they need to know regarding purchasing a home and ensures that a homebuyer will have a good understanding of their loan, the closing process, budgeting, recapture taxes, avoiding predatory lending and foreclosure. This includes mortgage prequalification, shopping for a home, and what borrowers need to qualify such as budgeting, credit and money management, and savings skills.

Participants that complete the entire course are provided a certification which is a requirement for borrowers using MSHDA's Down Payment Assistance. $50 fee per household.

For more information, contact [email protected] or
(248) 233-4299.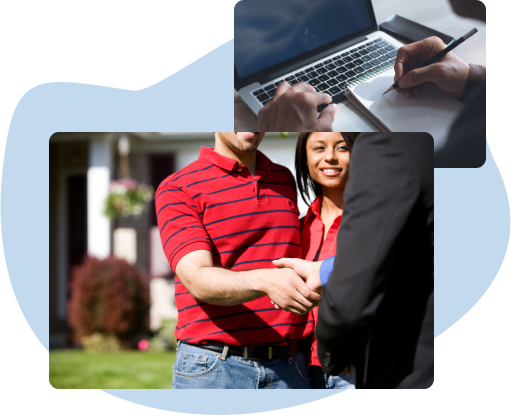 Adult (55+) Engagement Opportunities
Encore 55+ Interest Groups
Gesher provides Encore Programming for active adults aged 55 and older. These programs are designed to engage participants more deeply with their community while providing mental stimulation, enjoyment, and opportunities to connect.
The Meeting Place: Do things you enjoy with others who have similar interests. Examples of affinity groups include book clubs, film discussion groups, and armchair travel. Do you enjoy cooking, crafting, nature walks, writing, card playing, or building? Let's form a new group to connect and get the most out of life.
For more information, contact Joann Drasnin at [email protected] or (248) 233-4247.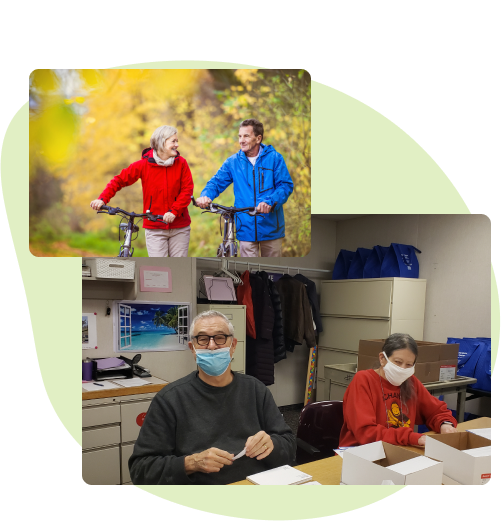 Hear From Your Neighbors

Gesher has helped build my confidence so that I feel like I can do this. I want to thank everybody who helped make Gesher possible from the bottom of my heart because you have improved my life tremendously.

Yolanda L.
Next Event
11December
Resume Writing Workshop
Resume Writing Workshop
Life Skills & Education
Join Gesher Human Services for a FREE Resume Writing Workshop by Certified Professional Resume Writers. Gain valuable tips and tools to write a dynamic resume.
There will be an opportunity to sign up for free one-on-one resume assistance at the conclusion of the workshop.
The workshop will be held in person at the Gesher Human Service office, 29699 Southfield Road in Southfield.
Time: 10:00 am – 11:30 am
To Register, Visit: https://jlive.app/events/5702
Questions: 248-233-4245 or [email protected]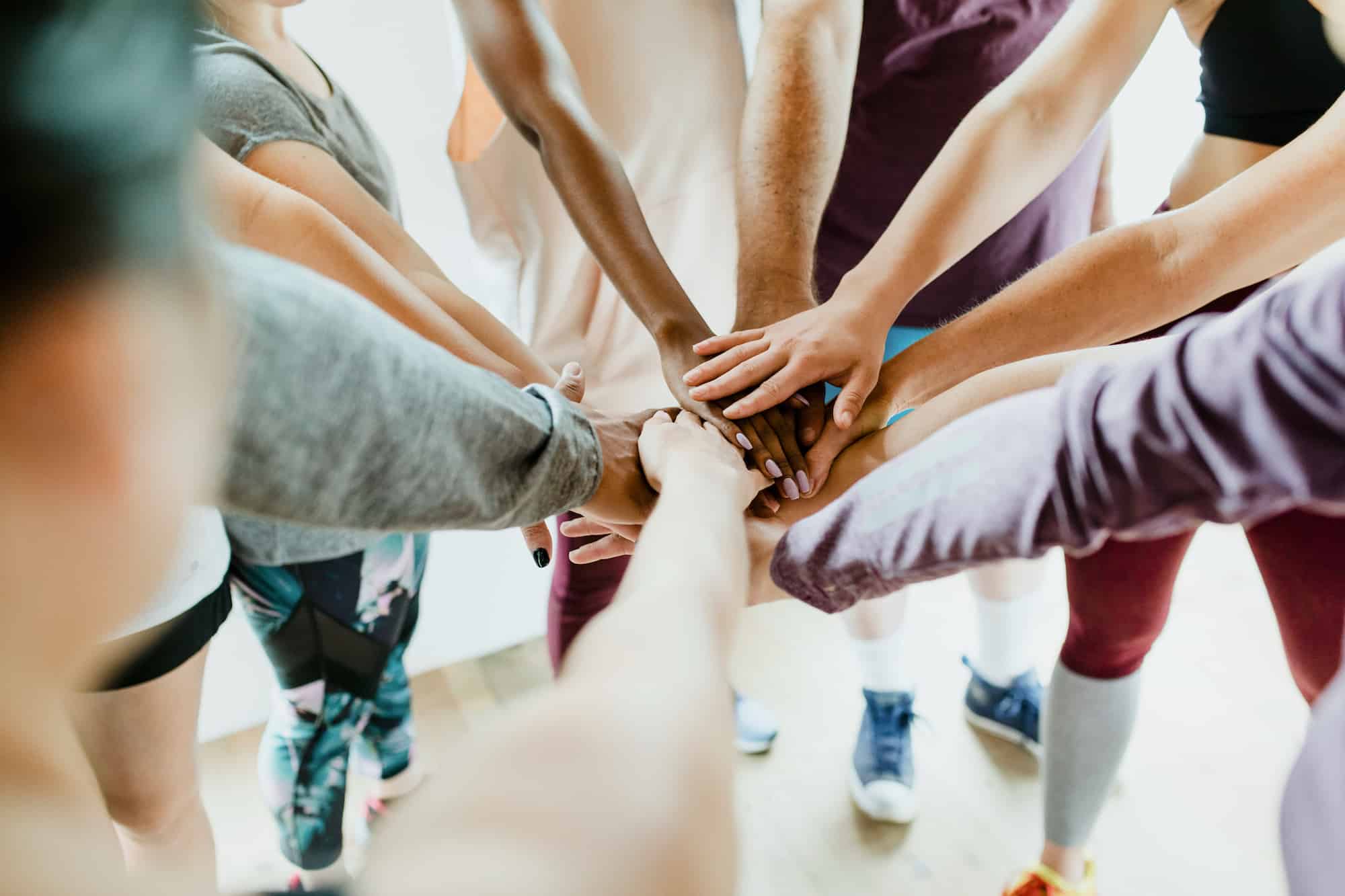 Take the first step toward a more stable and fulfilling life